Forthcoming
Cluj Ceramics Biennale
October 12 - November 26 2017, Cluj-Napoca, Romania.
European Ceramic Art exhibition
May 12 - September 23 2018, Fiskars, Finland.
Currently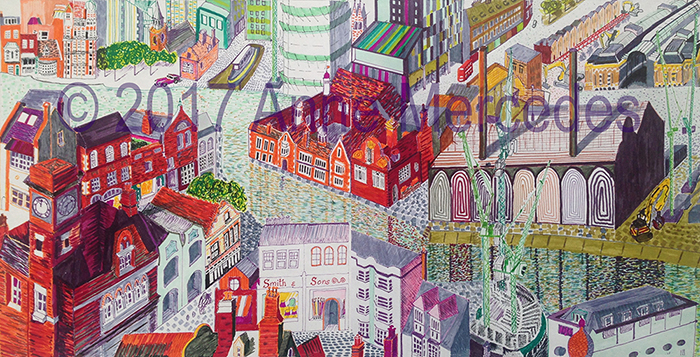 Anne Mercedes is working on an illustrated story, which La Ville, 46 x 23 cm, is part of.
Currently
Tableaux fantômes #6, 27 April - 18 September 2017, MUba, Tourcoing, France.
In partnership with La Plus Petite Galerie du Monde (Ou presque) and BAR, Roubaix.
Read more
In 2015, Anne Mercedes participated in the second episode of this adventure and chose to echo ghost painting Les Petits Marins by Auguste Bonheur.
She made Auguste bonheur, kit de survie en cas de sécheresse prolongée, which was exhibited at Le Fort Library, Mons en Baroeul, France.