Anne Mercedes has achieved her Master in Children's Book Illustration at the Cambridge School of Art, Anglia Ruskin University, Cambridge, UK. She participated in the 56th edition of the Bologna Children's Book Fair, 1-4 April 2019, Italy, on the stand of the Cambridge School of Art.
Forthcoming
After dedicating her summer to urgent private issues, she is back to working on Hermeline while reorganising her life and being ready to change location.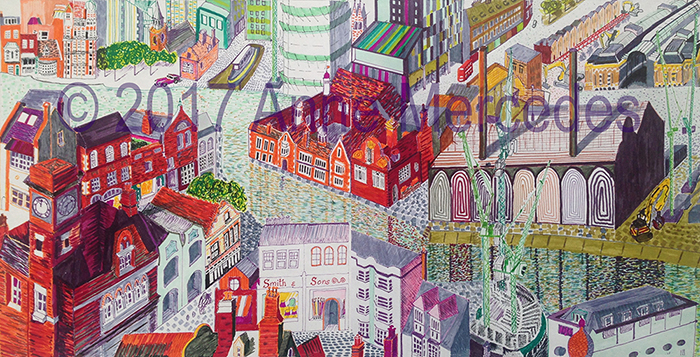 La Ville, 46 x 23 cm, 2017, felt pen.