Currently
Cluj Ceramics Biennale
National Art Museum of Cluj-Napoca, October 12 - November 26 2017, Cluj-Napoca, Romania.
Forthcoming
European Ceramic Art exhibition
May 12 - September 23 2018, Fiskars, Finland.
New dimension
Anne Mercedes is preparing an MA in Children Book Illustration at the Anglia Ruskin University, Cambridge, course led by Professor Martin Salisbury. Website of the promotion of students graduating in 2018.
Anne will graduate in January 2019.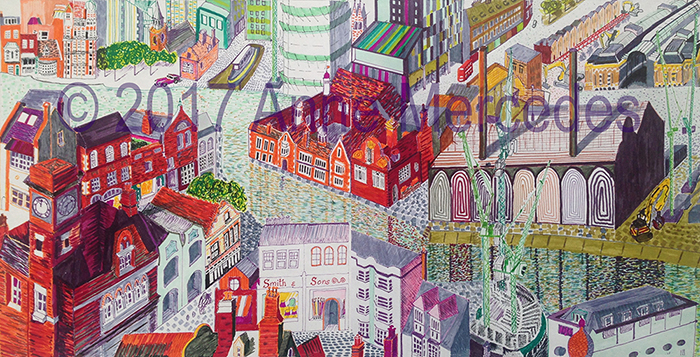 Anne Mercedes is working on an illustrated story, which La Ville, 46 x 23 cm, is part of.